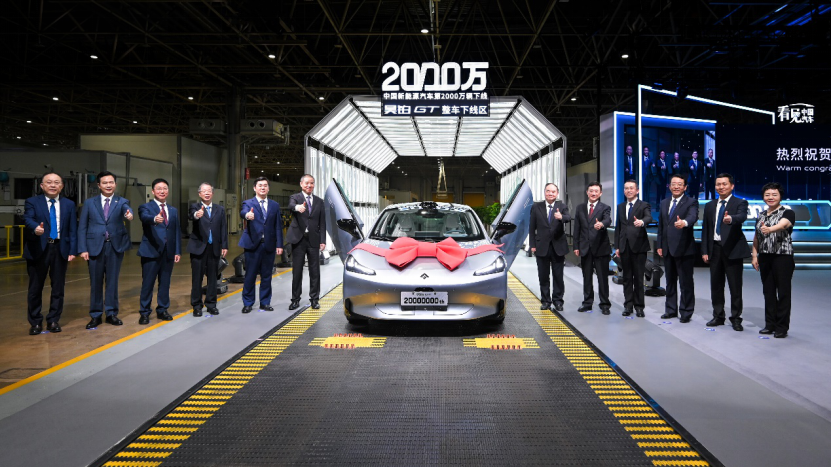 On June 3, AION, a leading new energy vehicle manufacturer, hosted the Offline Ceremony of the 20 Millionth New Energy Automobile in China, creating a remarkable milestone for the country's NEV sector.


The record-setting model in question is the Hyper GT, a high-end electric sedan under Hyper, AION's new premium marque, which is equipped with Farasis Energy's NCM batteries and boosts a CLTC range of 710 km.


As a global leader in new energy innovative technologies, Farasis Energy has achieved a comprehensive improvement in range, fast charging, safety, lifespan and low temperature performance. The Hyper GT is built on new generation pure electric platform, which has been upgraded to support 800V quick charging technology. Just 15 minutes of charging can replenish its battery level to a 450km range. As an alternative solution, users can also exchange depleted battery packs in as fast as 2 minutes.


On top of innovative battery tech, the Hyper GT also boasts high-performance rear-wheel drive control. In its single-motor layout, the sedan can generate an output of 250 kW and 434 Nm of torque, with a zero to 100km/hr acceleration time of just 4.9 seconds.


With the Hyper GT featuring these world-leading EV and ICV technologies, its arrival represents the rise of Chinese high-end EV brands and a significant new benchmark for the Chinese new energy automobile industries.