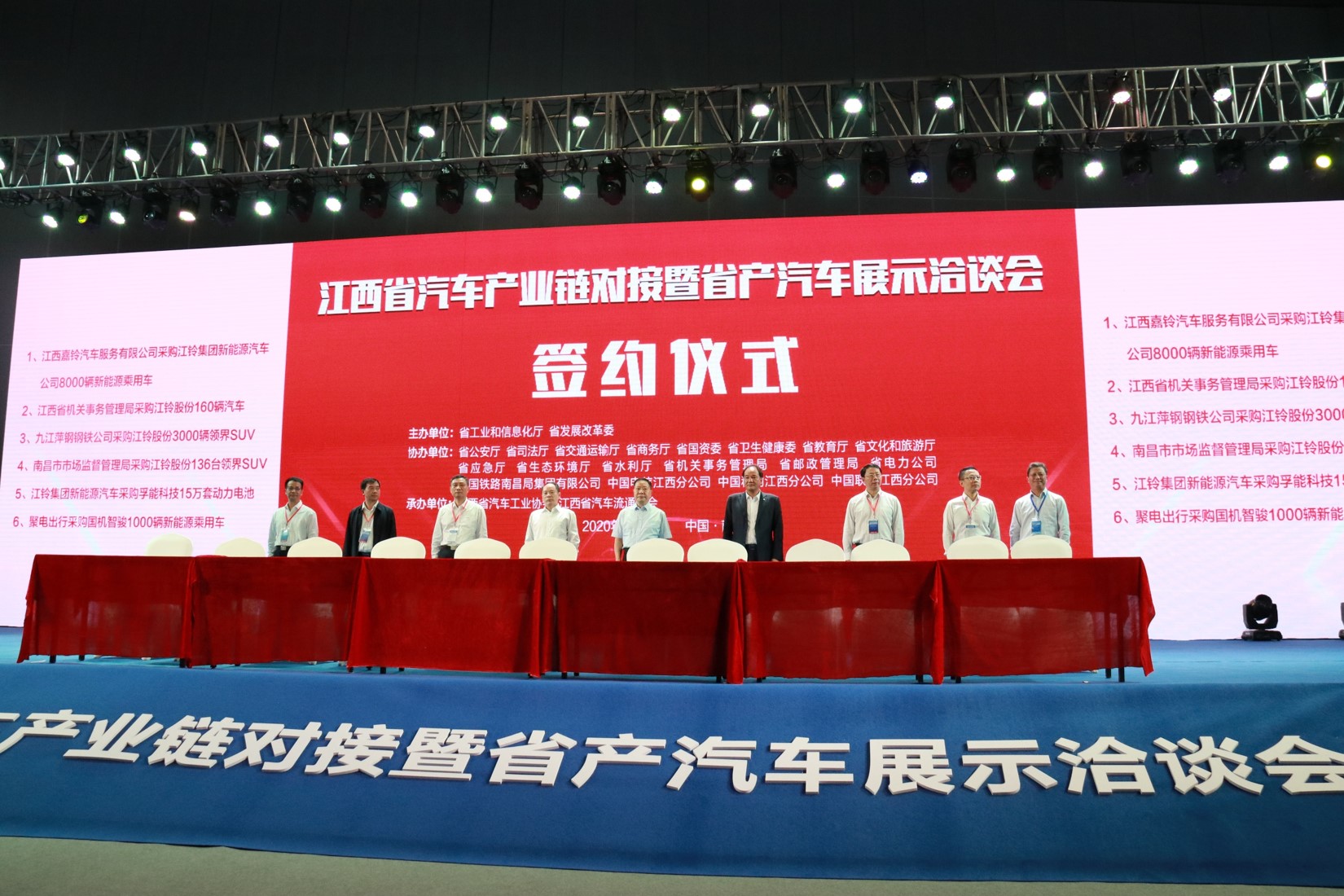 On September 19, Farasis Energy (Ganzhou) Co., Ltd. (hereinafter referred to as Farasis Energy), Jiangling Motors EV Co., Ltd. (hereinafter referred to as JMEV), and Zhijunauto Co., Ltd. (hereinafter referred to as ZEDRIV) held a comprehensive strategic cooperation agreement signing ceremony at the Jiangxi Automobile Industry Chain Docking and Provincial Automobile Exhibition Fair. Farasis Energy will complement each other's advantages with JMEV and Zedriv, cooperate with each other for mutual benefit , and jointly promote the construction and development of China's new energy automobile industry ecology.
By 2025, Farasis Energy will provide 150,000 sets of power batteries for JMEV, jointly develop power batteries with high-energy density, high-endurance, and low-cost for JMEV's new energy models, and launch out highly competitive products in the industry. The two parties will further strengthen mutual trust, mutual benefit, mutual integration, and cooperation in the supply of power batteries for new EVs and in the research and development of core technologies for power batteries, etc.
By the end of 2023, Farasis Energy will offer 100,000 sets of power batteries to ZEDRIV
.
The two parties will use the project cooperation as a starting point to optimize the cost of each battery industry chain and improve product quality, and work together to promote the production and sales of these two models to a total of 100,000 units by the end of 2023 to achieve the two parties A win-win.