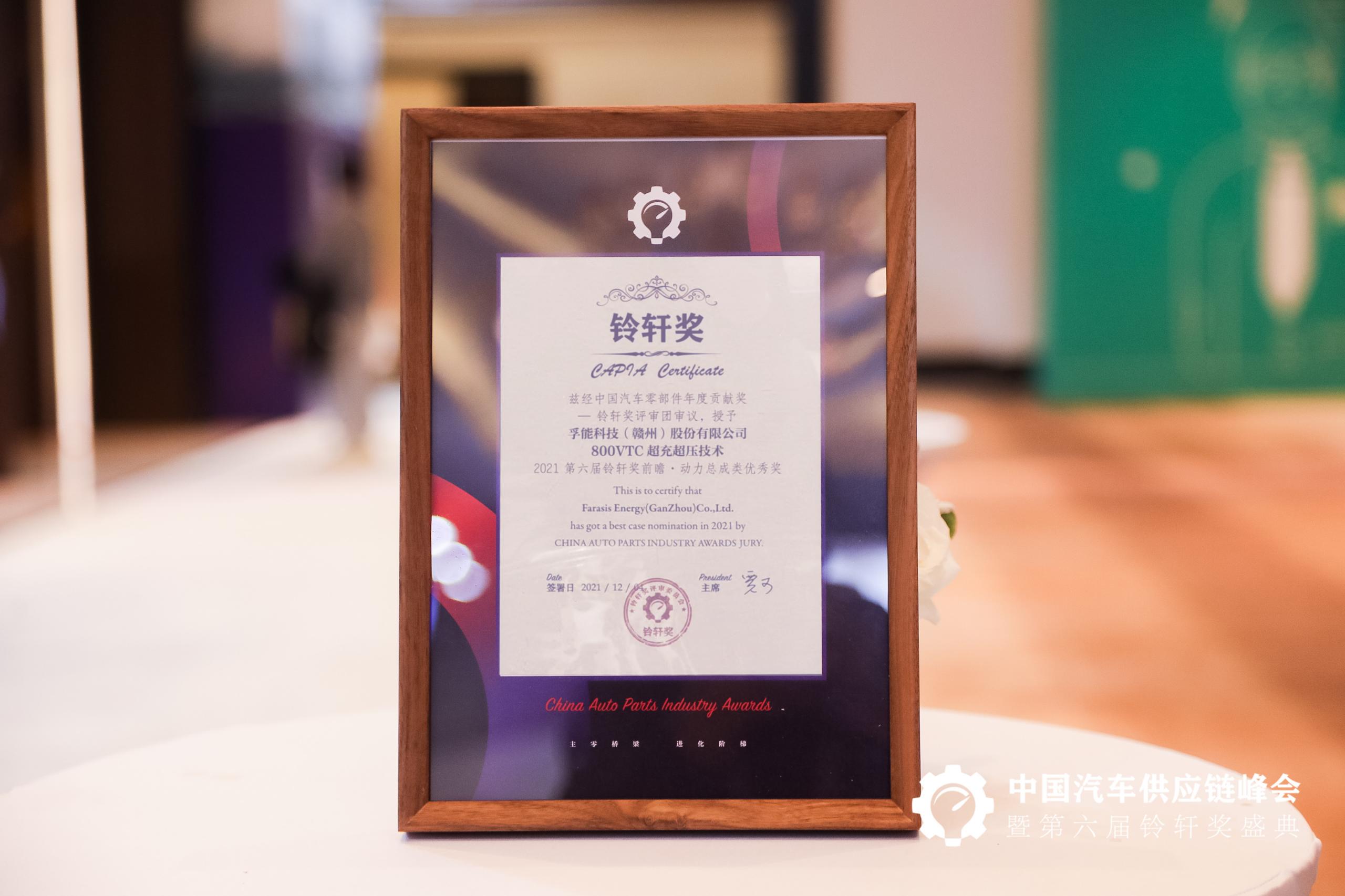 Recently at the 2021 China Automotive Supply Chain Summit, Farasis Energy's self-developed 800VTC (Turbo Charge) Battery Technology won the 2021 Sixth Lingxuan Award for Forward-looking Powertrain Excellence Award. It is the second time for Farasis Energy to win since the first time in 2020.
As the domestic first battery technology with a system voltage of 800 volts which could be used in mass production, the top performance of Farasis Energy 800VTC could be seen in the following aspects:

1.Charging from 10% SOC to 80% SOC within 15 minutes.
2.Increasing the range by 5% comparing to normal batteries;
3.From zero to 100 km/h within 3 seconds;
4.Higher safe performance ;
5.Less installation space of the cabling;
6.Compatible with DC400V-800V.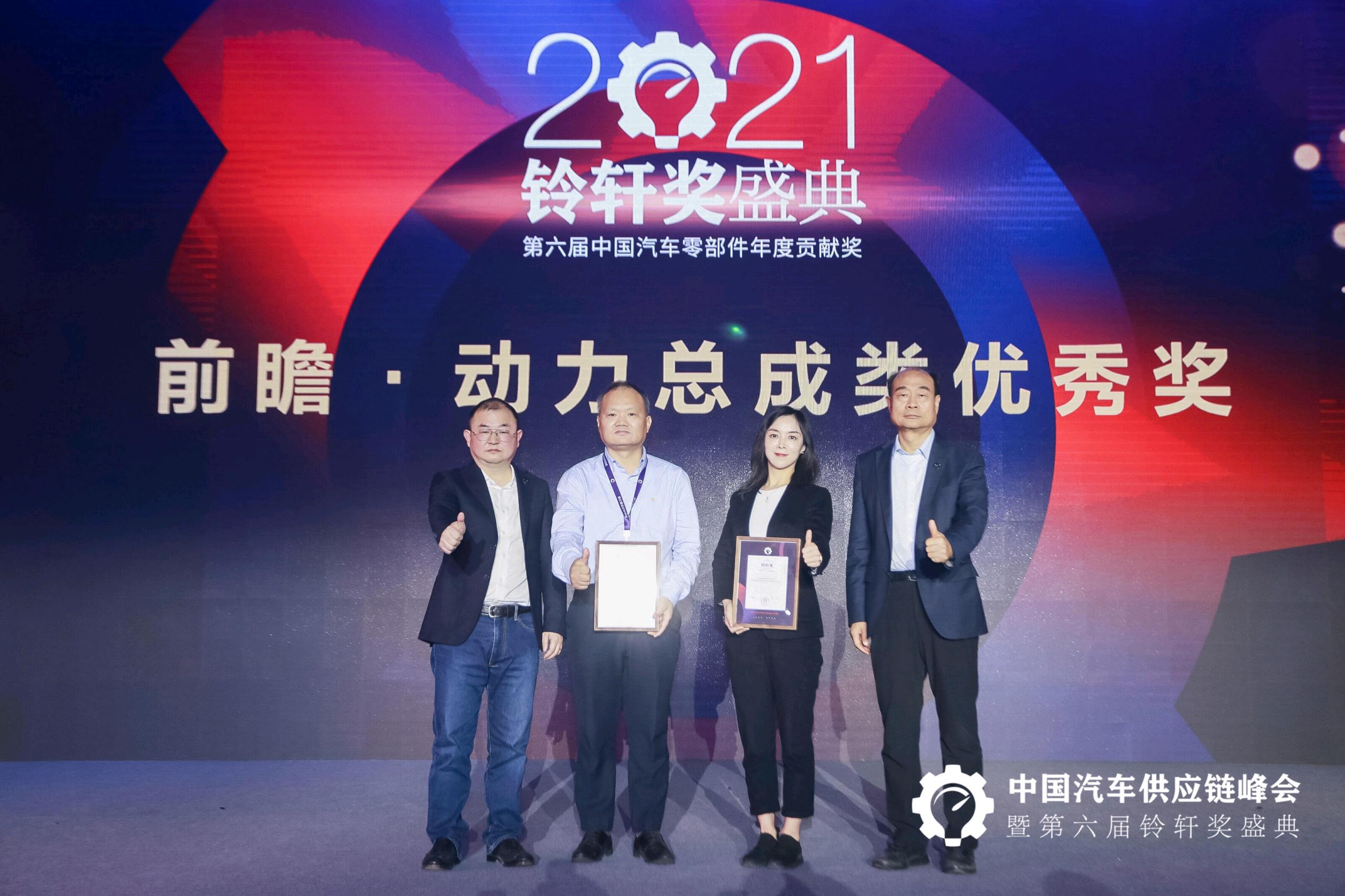 Farasis Energy 800VTC Battery Technology is another milestone for Farasis Energy in its way to the aim of carbon neutral. Dedicating to sustainable growth and continual development of green technology, our company provides green solutions for OEMs and offers technical support for the terminal application of global Internet of Energy. In the future, we will explore possibilities of benefiting more industries using green energy, so as to contribute to the sustainable development of human beings.
About the Lingxuan Award
The Lingxuan Award was initiated by China automotive industry's media opinion leader the Auto Business Review in 2016. It aims to discover and encourage outstanding companies in the auto parts industry, commend excellent companies and provide automakers with supply chain mind focusing on technology, ultimately it will become a communication platform for the best suppliers and main automakers. Adhering to the principles of profession, fair and authoritative criterion, and with four years' efforts of various parties, the Award has become the most trusted local parts industry evaluation standards in China.