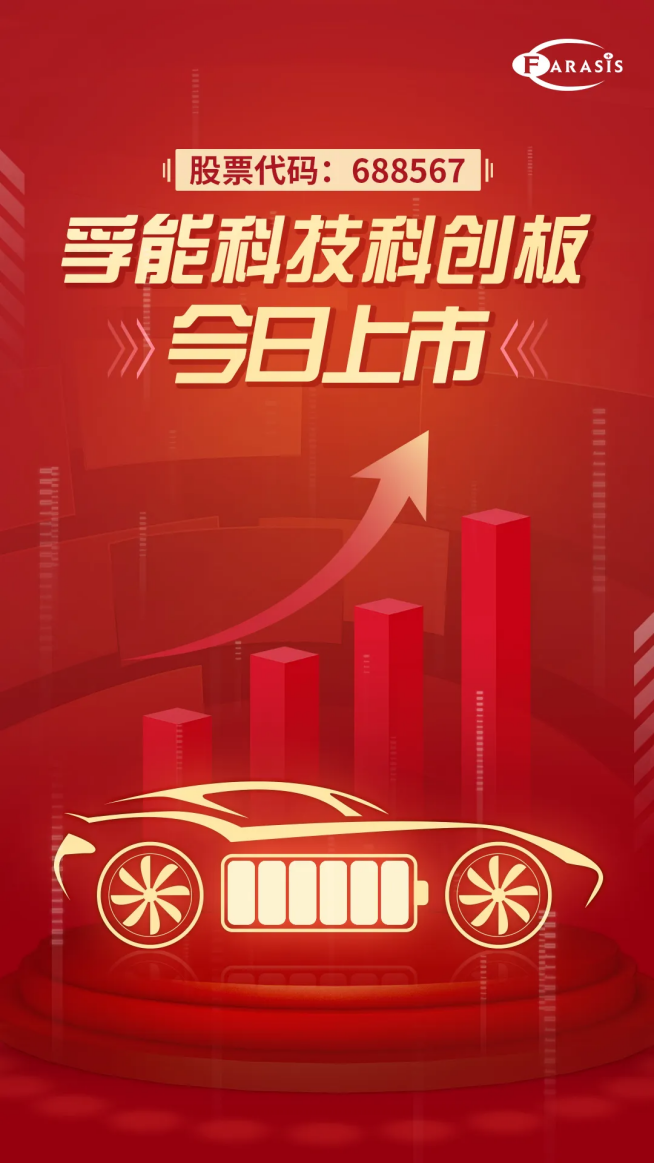 On the morning of July 17, Farasis Energy (Ganzhou) Co., Ltd. (hereinafter referred to as "Farasis Energy") is listed on the Science and Technology Innovation Board of the Shanghai Stock Exchange (stock code: 688567SH), becoming the first stock of Li-ion power battery for new energy vehicles on the Science and Technology Innovation Board and the first stock of pouch-cell Li-ion power battery for new energy vehicles in China.
Since its establishment, Farasis Energy has focused on the R&D, production and sales of NCM pouch-cell Li-ion batteries for new energy vehicles, providing overall power battery solutions for new energy vehicle OEMs. This successful listing opens a new stage of the company's rapid development.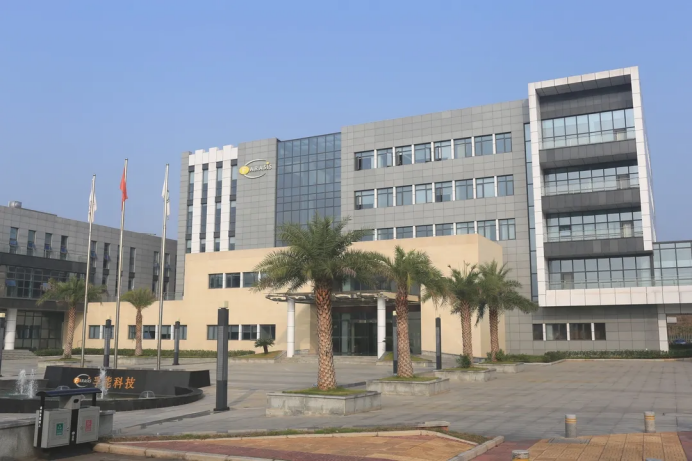 Deeply involved in the industry with leading technology
As one of the world's leading companies in NCM pouch-cell power batteries, Farasis Energy is not only a provider of battery technology solutions, but also a pioneer in the sustainable development of global clean energy. In 2009, Farasis Energy was established in Ganzhou, Jiangxi Province, which started the industrialization process of large-scale new energy vehicle power battery technology and became one of the first companies in China to mass produce NCM pouch-cell power batteries.
The founders of the company, Dr. YU WANG and Dr. Keith, are both senior scientists in the global Li-ion power battery industry, who are deeply involved in the R&D and industrialization process of the global Li-ion power battery industry. The founding team has been engaged in the technical research and development of power battery since 1997, has been deeply involved in the power battery industry for 20 years, and is one of the earliest technical teams engaged in the development of Li-ion power batteries in the world. The company has always been adhering to the technology development concept of "one generation in production, one generation in reserve, one generation in development", continues to carry out scientific and technological innovation, focuses on value creation, improves product competitiveness, and ensures that the core technology level is stable in the global new energy vehicle power battery industry leading position.
Gather global scientific research elites and deploy cutting-edge technology reserves

Farasis Energy has always insisted on being technology-oriented. At present, it has established R&D teams in Ganzhou, Jiangxi, Silicon Valley, Stuttgart, Germany, and continues to develop R&D cooperation with internationally renowned power battery institutions. Long-term strategic partners include Li-ion Power Battery Industry International Top research institutes, Argonne National Laboratory, Berkeley Lawrence National Laboratory, Berkeley University, Stanford University, and internationally renowned companies BASF, DuPont, 3M, etc.
Relying on the international R&D team and global R&D mechanism, the accumulation of cutting-edge scientific research projects, and the in-depth cooperation with internationally renowned power battery institutions, Farasis Energy has mastered the core technology of the whole industry chain of raw materials, batteries, modules, battery management systems, battery pack systems, production processes, automation equipment, and advanced manufacturing and quality management capabilities.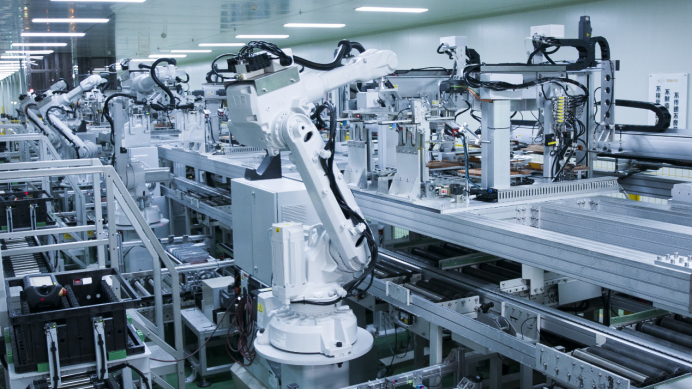 Industry 4.0 intelligent production ba se, automated, informatized, and intelligent factories to ensure advanced technology and create high-end production capacity


Industry foresight and excellent performance
As one of the first companies in the industry to establish the NCM chemical system and pouch-cell power battery structure as the direction of power battery research and development and industrialization, Farasis Energy's core product NCM pouch-cell power battery products have advantages of high energy density, good safety performance, long cycle life and fast charging speed.At present, the energy density of mass-produced batteries has reached 285Wh/kg, and the system energy density will exceed 200Wh/kg. The energy density and performance of the products are at the leading level in the global battery industry.
With high-quality products, Farasis Energy's customers cover mainstream OEMs at home and abroad, including Mercedes-Benz, Beijing Benz, BAIC New Energy, GAC New Energy, FAW, Geely, GWM and other well-known domestic and foreign vehicle companies , And is expanding to other international first-line vehicle companies such as Volkswagen, Audi, Porsche, GM, Nissan, Honda, etc. From 2017 to 2019, Farasis Energy ranked first in installed capability of Li-ion pouch batteries for three consecutive years.
On August 22, 2016, Premier Li Keqiang inspected Farasis Energy and used the company name "Farasis" (in Chinese "Fu Neng") to send a message to the new economy: "Fu" means "make others believe" in Chinese, the name "Fu Neng" shows the confidence, at the same time the company needs to improve the ability to achieve others' trust; rely on high-quality products to create new supplies and meet new demands.
The Prime Minister's words inspired Farasis Energy to persist in innovation, create new technologies and products, and meet new needs of the society.
In January 2018, China Reform invested RMB 5 billion in Farasis Energy to accelerate the company's rapid development and internationalization. On July 3, 2020, Mercedes-Benz of Germany announced that it has signed a strategic partnership agreement with Farasis Energy. Mercedes-Benz invested in Farasis Energy's IPO strategic placement and acquired approximately 3% of the company's shares. It is a top international car company to the company's technical strength And product performance and international recognition and affirmation.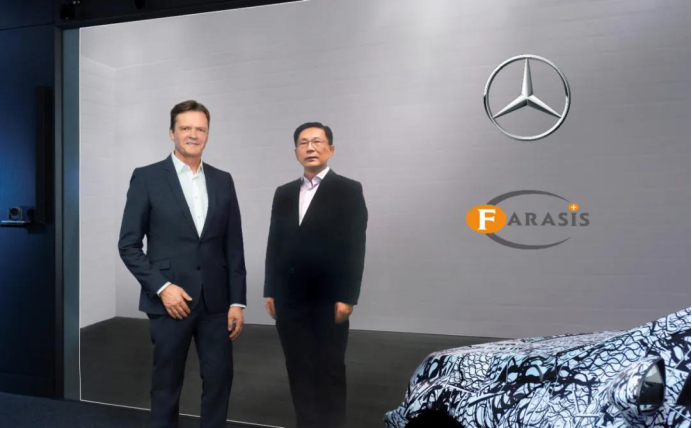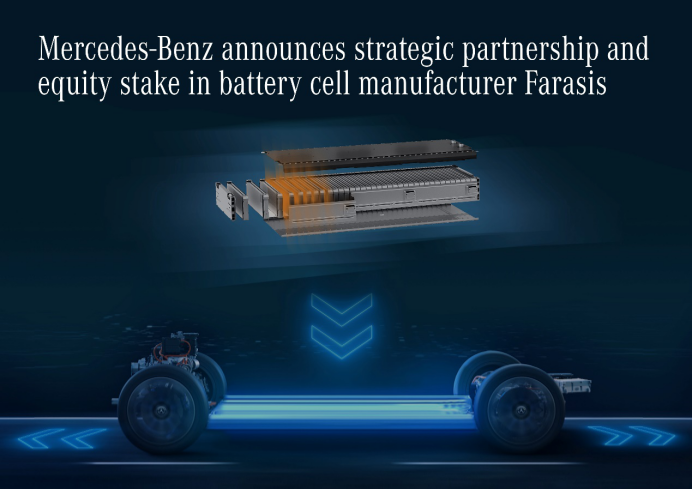 Daimler and Farasis Eenergy become strategic partners
Listing is not only an opportunity for the company, but also a heavy responsibility. In the future, we will work harder, continue to uphold the spirit of craftsmanship, adhere to technological innovation, increase R&D investment, lead the development of global power battery technology, return shareholders with excellent performance and give back to society. We will allow more new energy vehicles to enter thousands of households, and take more social responsibilities on the road of sustainable human development and new energy industry!